Articles, Insights & Brilliance
For Your Life & Business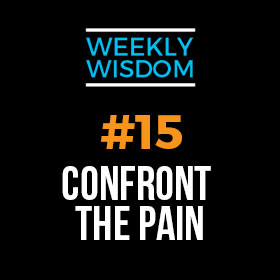 Confront The Pain Weekly Wisdom #15 AMAZING WISDOM & INSIGHTS... EVERY WEEK!Don't Miss the Next Lessson...  Register for the Weekly Wisdom to Receive Excellent Lessons & Insights, Each and Every Week. CLICK TO JOIN You have Successfully Subscribed! Anyone reading this blog has had times throughout the day when they find themselves working up the courage to tackle undesirable tasks. Normal. For...
read more