The One-to-One Rule
Weekly Wisdom #17
This morning I was pulling into the Starbucks drive-thru; a guilty pleasure I indulge in every so often. As I rolled into the coffee queue, a shiny blue minivan cut in front of me. I laughed to myself and felt the slightest bit of annoyance then immersed myself in my morning routine of scrolling through my email. Having forgotten the intrusion, I pulled up to the window ready to pay for my latte. Handing the server my 5 bucks she replied, "The last customer paid for your coffee to thank you for letting her move ahead of you in line." It made my morning. That tiniest bit of acknowledgment kept me smiling – all day. Why then, don't we do it more often? Say, "Thank You." We, as humans, often disregard the power in those few words. The truth is people remember a sincere note of gratitude or a passing comment of thanks. The person on the other end of an expected sign of appreciation may never tell you – but they are keeping track. Because we as humans, are wired that way. And let's face it – we all feel just a little bit better when we show our gratitude. When it comes to professional behavior, thank-you notes may seem like a silly formality, but sending one seriously impresses employers. "I can tell you that only about 20 percent of the candidates send one, and it really brings those candidates to the top of the pile," said Lori Kleiman, a human resources consultant. With today's technology, it's difficult to decide which is better, email or snail mail (mailed note). In some cases, an email gets there faster but a mailed sentiment of thanks leaves a longer lasting impression and gives clients, and co-workers an idea of how well you communicate. Know this – it's never wrong to send a written thank you, and people always appreciate getting "thanks" in writing. Social media may have stepped in with more instantaneous ways to reach out to others, but take a moment to pick up a pen and paper – make the connection. After all – it's not what you know, but who you know, that can lead to your success.
These tips can lend a hand the next time you're faced with saying Thank You:
A handwritten thank you note is the most sincere and appreciated form of gratitude. Take the time to jot a few words of kindness.
If you've recently seen someone at a meeting, convention or chance happening – refer to the event and say how much you enjoyed speaking with them.
Go beyond thank you. Mention the specifics of a gift or generous act. You don't need to go overboard but comment on what it means to you.
It's never too late. We all enjoy receiving mail and a thank you note, even if it's late, is a welcome part of anyone's day.
The most memorable thank you notes are thank you's for random acts of kindness because those are the most unexpected.
Anytime you receive a gift.

THE BOOK OF THE WEEK 
Tim Ferriss' –  The 4-Hour Work Week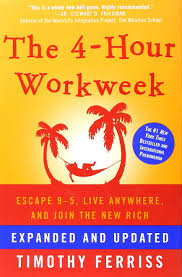 (Click the Image to buy a copy of the Book)
I love everything that Tim Ferriss' puts out, but I have never read his signature book, "The Four Hour Work Week".   I don't really believe that anyone can be successful by only working 4 hours per week, but we will see what Tim has to say about it… More to come and my review, next week!
Last Weeks Book Summary
Desmond & Mpho Tutu's   –  Book of Forgiving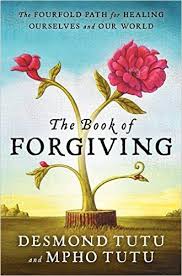 (Click the Image to buy a copy of the Book)
I have not yet finished this book yet… I should be finishing it in the next day or so.  I'll be sure to update my review after I am done.  Be sure to check back!